GSDK77 SERIES HIGH SPEED WEDM
Machine Type: Wire EDM
Condition: New
CNC or not: CNC
Model: GSDK77
Brand: WENJAY
Place of Origin: Jiangsu, China
Certification: ISO9001:2008, CE
Payment: TT L/C
Function: Wire cut, Single cut, High speed
Cutting Speed: 15,000mm2/hour
MOQ: 1 SET
Product Description
TECHNICAL DATA
Taper Angle: 0~12°
Type
GSDK7720
GSDK7725
GSDK7732
GSDK7732B
GSDK7740
GSDK7740B
Worktable Size (mm)
250*420
330*520
360*600
410*670
460*680
520*745
X,Y-axis trip(mm)
200*250
250*300
320*400
350*450
400*500
450*550
U,V-axis trip(mm)
70×70
Max load weight (KG)
200
250
350
400
450
600
Max linear cutting thickness (mm)
250
400mm(330)
500mm(430)
500mm(430)
500mm(430)
500mm(430)
Machined taper/work piece thickness
12°/80mm
Z-axis elevation mode
Manual/Electric Elevation
Type of guide track
Slide guide
Electrode wire diameter range (mm)
Ф0.15~0.20mm
Wire speed (m/sec)
1~11.4m/sec 7 frequency conversion adjustable
Machining accuracy (mm)
≤0.015
Max cutting efficiency(mm²/min)
≥250
Optimum surface roughness (µm)
Ra≤2.5
Control mode
X, Y, U, V stepper motor
Number of control axis
Four-axis linkage
Min instruction unit (mm)
0.001
Power supply
380V/50HZ 3P4W
Max operating current (A)
12
Machine tool power consumption
<2(KW)
Working fluid
Special for Wenjie (self-made), equipped with a concentration meter
Working fluid tank volume (L)
55
Work liquid filtrate way
Strainer, magnetic plate
Weight (KG)
800
900
1000
1100
1300
1400
Size (m)

1.06*0.8*1.1

1.4*0.9*1.35

1.5*1.2*1.4

1.6*1.3*1.4

1.7*1.4*1.4

1.75*1.5*1.4
Taper Angle: 0~12°
Type
GSDK7740F
GSDK7750
GSDK7750B
GSDK7750F
GSDK7763
GSDK7763F
Worktable Size (mm)
480*820
564*904
615*950
594*1064
700*1060
700*1200
X,Y-axis trip(mm)
400*630
500*630
550*690
500*800
630*800
630*1000
U,V-axis trip(mm)
70×70
Max load weight (KG)
700
800
900
1000
1100
1300
Max linear cutting thickness (mm)

500mm(430)

600mm(530)

600mm(530)

600mm(530)

600mm(530)

600mm(530)

Machined taper/work piece thickness
12°/80mm
Z-axis elevation mode
Manual/Electric Elevation
Type of guide track
Slide guide
Electrode wire diameter range (mm)
Ф0.15~0.20mm
Wire speed (m/sec)
1~11.4m/sec 7 frequency conversion adjustable
Machining accuracy (mm)
≤0.015
Max cutting efficiency(mm²/min)
≥250
Optimum surface roughness (µm)
Ra≤2.5
Control mode
X, Y, U, V stepper motor
Number of control axis
Four-axis linkage
Min instruction unit (mm)
0.001
Power supply
380V/50HZ 3P4W
Max operating current (A)
12
Machine tool power consumption
<2(KW)
Working fluid
Special for Wenjie (self-made), equipped with a concentration meter
Working fluid tank volume (L)
55
Work liquid filtrate way
Strainer, magnetic plate
Weight (KG)
1500
1900
2000
2100
2600
2800
Size (m)

2.1*1.5*1.4

2.1*1.7*1.74

2.15*1.8*1.74

2.4*1.8*1.74

2.4*2.25*1.65

2.4*2.4*1.65
PERFORMANCE

1. Four axis linkage, wire breaking protection.
2. Efficiency: Cutting efficiency is 15,000 m2 per hour.
3. Low consumption: 600,000-800,000 m2/one litre of cutting fluid.
4. Low noise, reasonable price.
5. Easy to maintain.
6. Especially suitable for mould processing.
FEATURES
Environmental protection:
(1) It is equipped with automatic demist device, which eliminates the free oil, water and gas in the air and greatly improves the operating environment;
(2) cutting fluid adopts the exclusive formula, which requires no replacement for lifetime. When the concentration is low, it is necessary to add cutting fluid only, rather than dumping, which is free from contamination. ★It adopts the integrated computer control, which integrates computer, high-frequency power supply, driving power and electric equipment for machine tools, so that it is attractive, environmentally-friendly, easy to operate and reduces the floor area.
★All kinds of fast speed wire cut machine edm can be customerized as high speed GSDK type.
PRODUCT DETAILS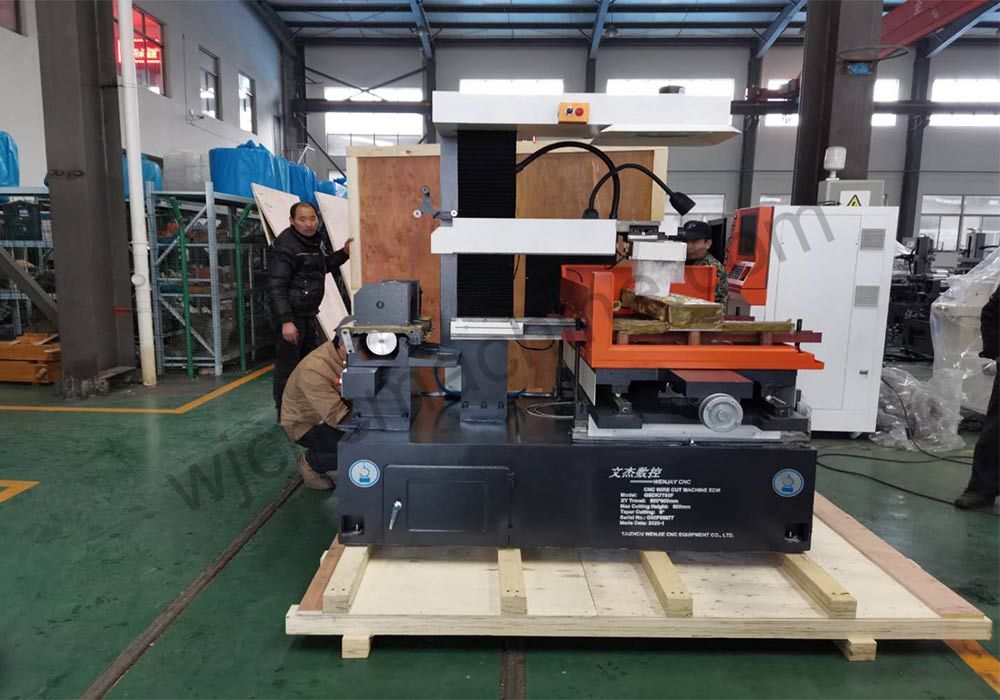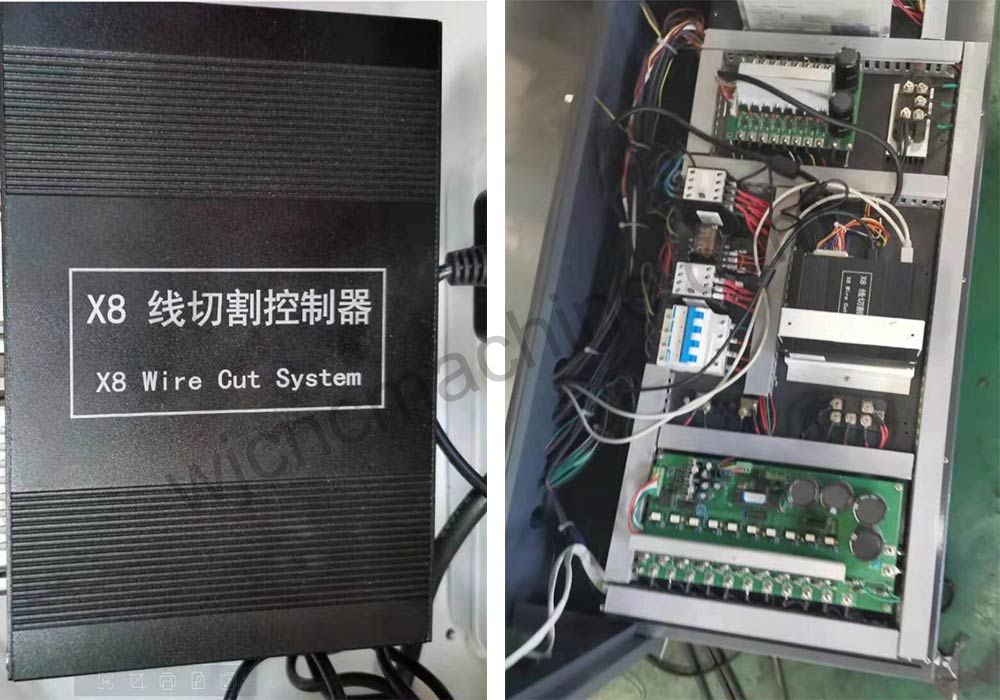 PACKAGE
1. Shrunck plastic film + plywood case
2. Shrunck plastic film + steel pallet
3. Customerized package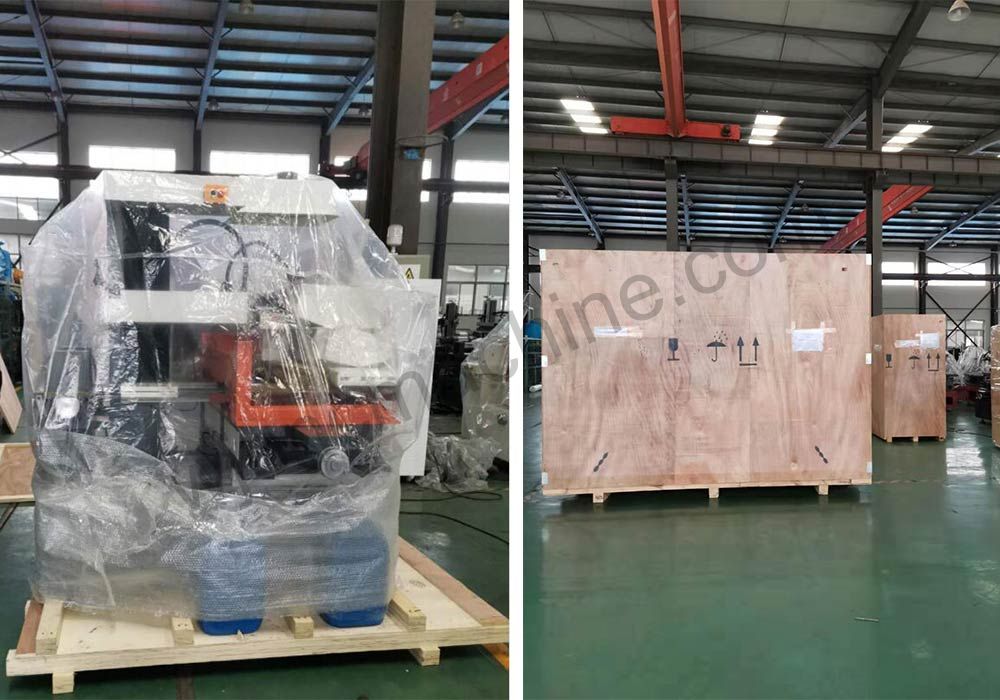 DELIVERY TIME
10 days after order confirmation
WARRANTY
One year
During warranty period, we can provide free parts and components that are not damaged due to improper operation (consumables are excluded). Out of warranty period, we will supply our best service to you as usual, if you have any question.
1. Offer technical support online service.
2. Technical files service & on-site training service provided.
3. Offer machine operation video.
4. Spare parts replacement and repair service provided.
5. All questions will be replied within 12 hours.
FAQ
Q: Are you a manufacturer or trading company?
A: We are the professional manufacturer of cnc wire cut edm machine, which have been in the industry for 20 years more. All the casting and metal plates are made by ourselves.
Q: Can you provide training and maintenance?

A: Yes. In order to make your production more efficient, before the delivery, you can send someone to my company for professional operation training.
Q: What information will you need to make the proposal?
A: Worktable size, worktable travel, surface finish, machining accuracy, and your special requirement.
OUR FACTORY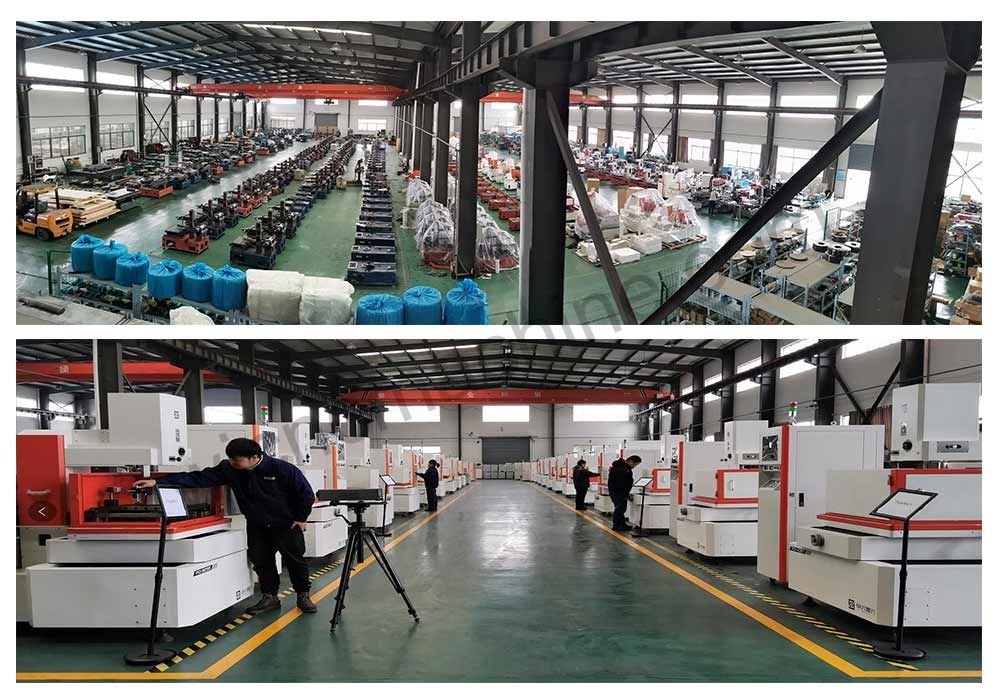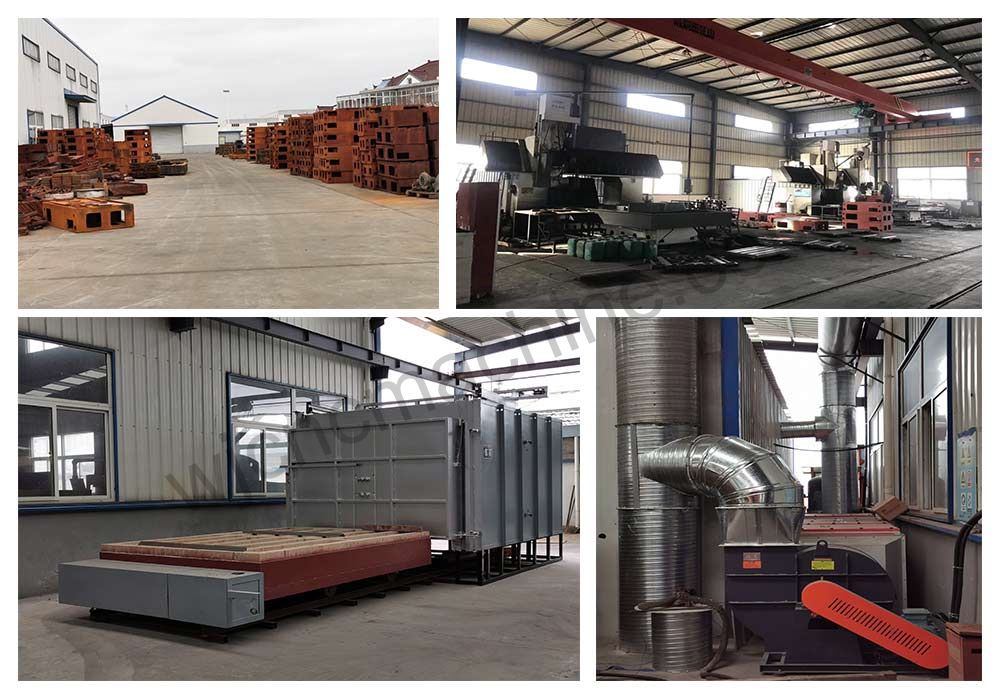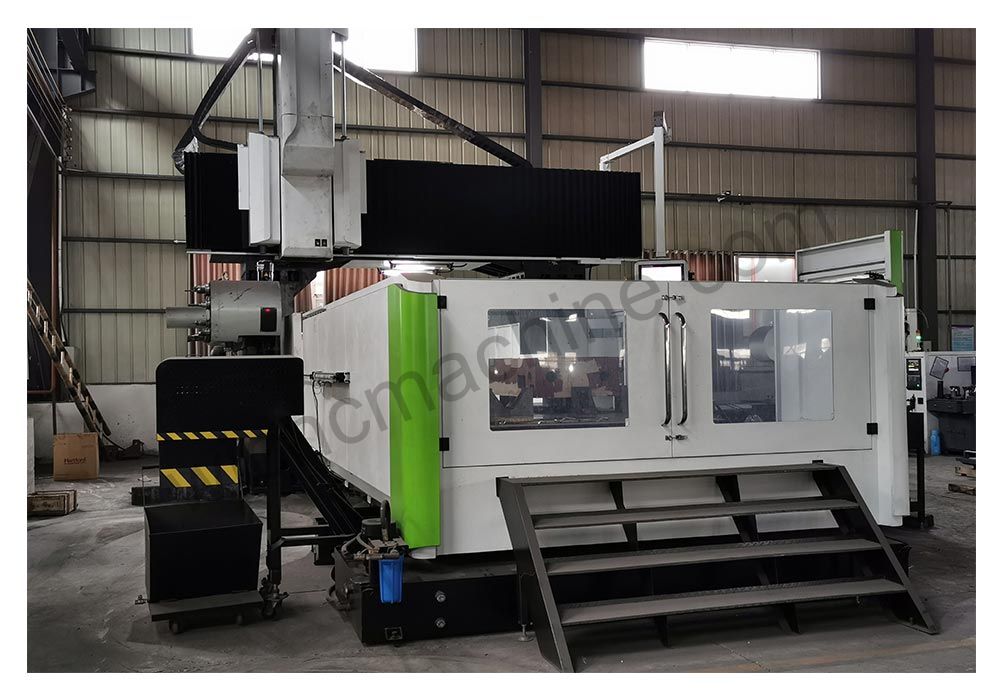 OUR EXHIBITION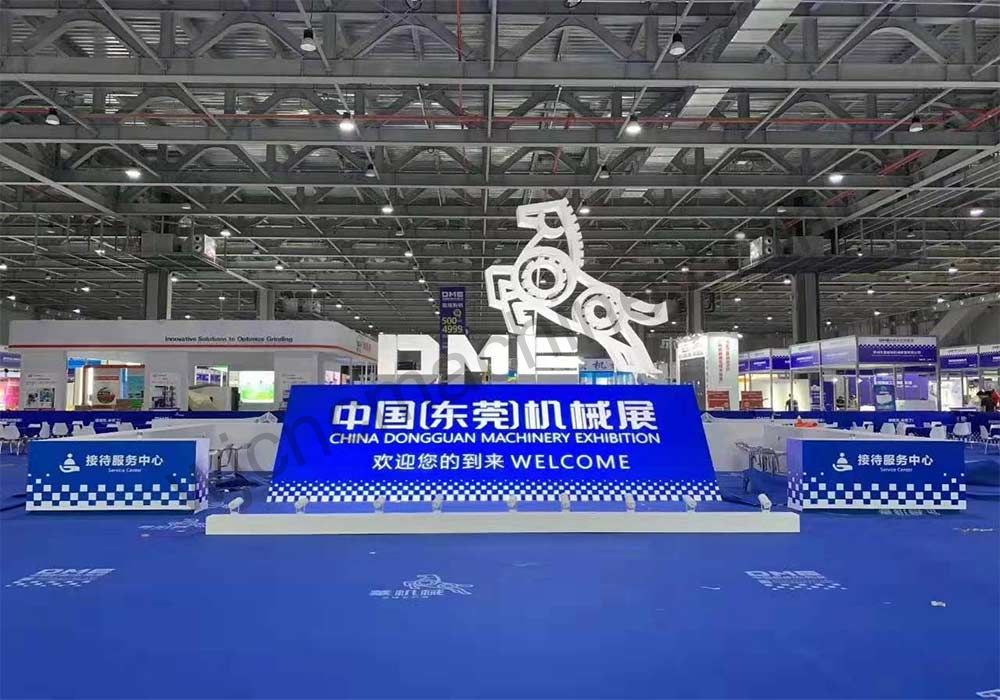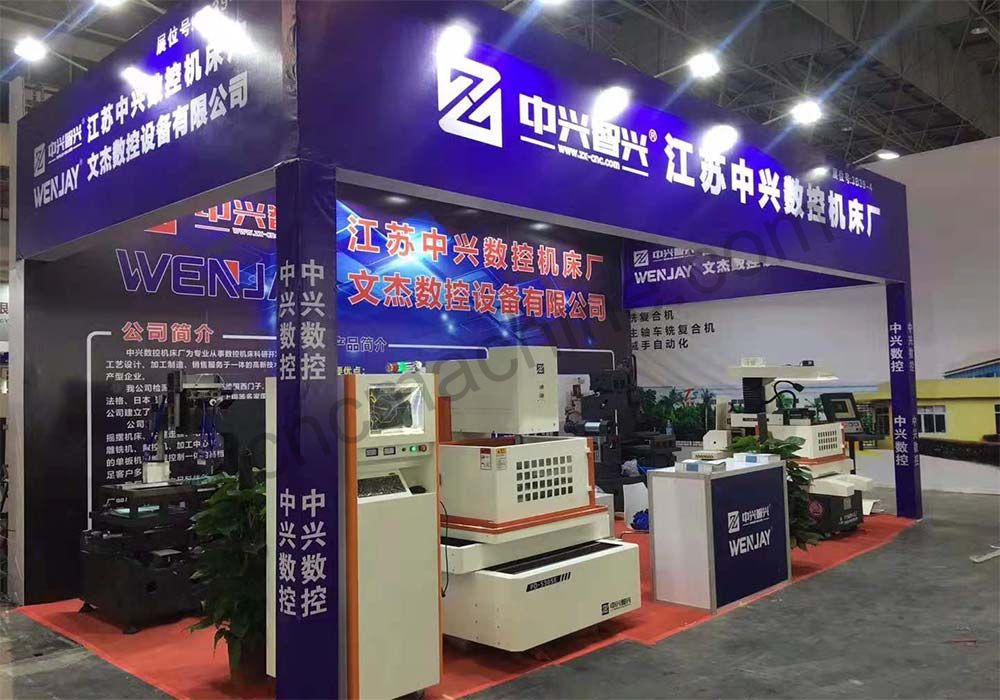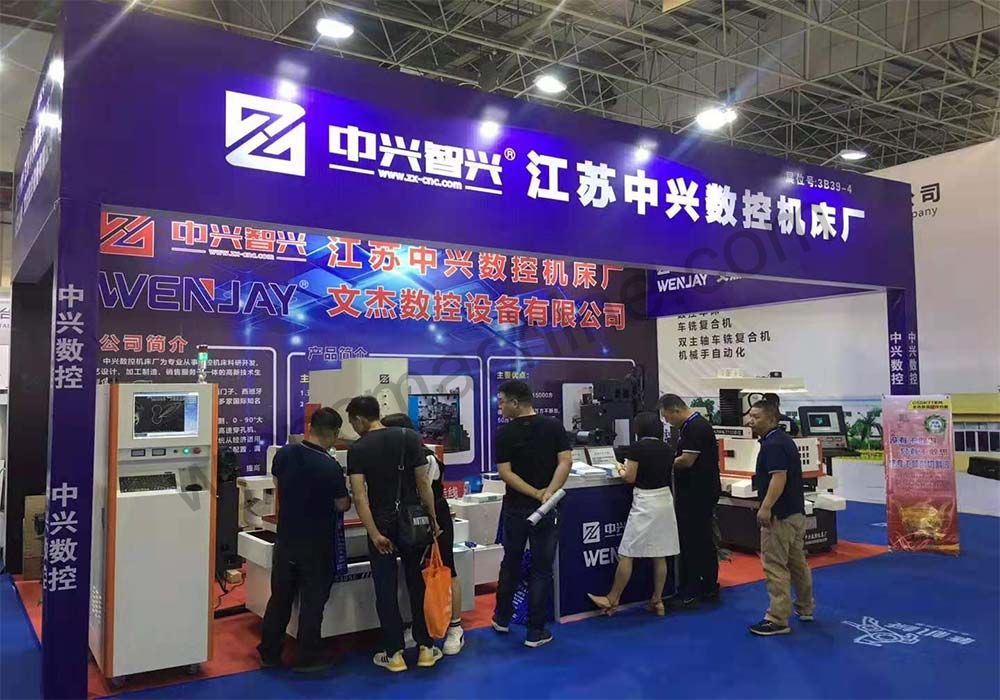 1.We have strong production capacity, fast delivery time, and professional technical support.
2.What we offer is on best price, and with best quality.
3.We focus on product innovation, and respect of client needs, culture, identity, objectives.